In addition to the well-known trades of plumber, electrician and carpenter, the skilled trades also include hairdresser, baker, child and youth worker, educational assistant, roofer, heavy equipment operator, machinist and drywall finisher.
These are just a few of the 144 skilled trades in Ontario.
Although these trades are very different, they have one thing in common – they all need the people in the field to have some math skills.
To see a full list of the 144 skilled trades visit this Explore the Trades page. You can also learn more about the trades at the Apprentice Search website.
Math Skills Needed in the Trades
Below you will find a list of some of the math skills needed in the trades.
Complete measurements

Distance, pressure, tolerances, temperatures, volume, quantities, perimeters

Assess angles
Read gauges
Read blueprints
Mix chemicals
Set prices
Complete estimates and invoices
Manage stock
Take orders
Set budgets
Track statistics
For a detailed list of the math skills needed in the trades, visit the foundations section of this Trades – Math document.
Don't worry if it has been a while since you were in a math class or you have realized you are not familiar with everything on this list. Contact any of the free adult upgrading, and training programs for help.
Trades Assessment
Our adult training and upgrading programs offer assessments to help you pick the skills you need to focus on to get you where you want to go in the trades.
The federal government also has a free online self-assessment. It is called 'Essential Skills Self-Assessment for the Trades'.
The math section of this self-assessment will give you another list of the math skills needed in the trades.
This assessment includes measurement (metric / imperial), dimensions (area or volume), estimates (time, distance, volume or quantity), ratios and proportions (using scale drawings) and geometry (calculate slopes or elevation).
If you complete this assessment and feel like you might need assistance, contact an adult training program in your area. We can help with training or a math refresher.
Free Adult Training and Upgrading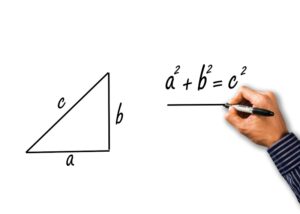 Adult training and upgrading programs can help you develop the core math skills needed to work in any trade.
We make sure you have the base you need so you are ready to learn trade specific math once you are in an apprenticeship, training program or when you need to learn on-the-job.
Adult training and upgrading programs are for people who are:
thinking about working in a trade
working in a trade
registered as an apprentice
preparing for the Certificate of Qualification (CofQ) exam
We can help you pinpoint the skills you need to develop for the trade you are interested in, which means your training will be customized, short and focused.
Workbooks
There are free workbooks available online. Below you will find two available through the Canadian Government.
A free trades-math workbook:
A free Essential Skills workbook for the trades:
If you are working through these workbooks and find you have questions or would like some support, we can help.
Contact Us
Contact any of our programs to find out how we can help you move successfully into a skilled trade or do well in your current apprenticeship.
For a list of services in the Haliburton, City of Kawartha Lakes, Peterborough, Northumberland and Hastings visit our programs page. Or contact Carrie Wakeford at or 705 313-4385.
To find a program in other areas of Ontario, visit the Learning Networks of Ontario website.
---